Education
DOMa Summer School
DOMa Summer School is a new international architectural workshop, based in Athens. Τhe locus of Classical culture, and a vibrant capital of the Mediterranean -between Cairo, Istanbul, and Rome- Athens challenges us to imagine a different future for the contemporary metropolis.
By involving acclaimed academics and professionals globally, while triggering the debate locally, DSS brings the world to Athens and Athens to the world.
Following the direction of DOMa magazine, which invites established architects and emerging talent to communicate their working process through unpredictable presentations, DSS aims to enrich architectural education and discourse.
DOMa Summer School will take place in Athens, July 4-17, and is aimed at current and prospective architectural students from all over the world.
Workshop leaders: MAIO.
Lectures by Elia Zenghelis, Aristides Antonas, Point Supreme, Area Architecture Research Athens, Ilias Papageorgiou (Pila), Fabiano Micocci and Lydia Xynogala.
The application process ended on Friday, June 24.
Archipelago
The dream of autonomy has vanished. Everything is connected. Networked. The myth of an off-grid life. The myth of the outlaw. Thoreau went back to town. Robinson Crusoe left the island. Internet has taken over. There is no Outside. We inhabit the "grand interior" and, more than ever, pacific coexistence and bonds are needed. In 1977 O.M. Ungers and Koolhaas, among others, proposed the manifesto The City in the City - Berlin: A Green Archipelago (1977). The proposal dealt with the idea of a shrinking city, focusing on the intensification of its nodes. Islands, islands, islands. Taking the Archipelago as a starting point, we'll focus on the sea around. We'll speculate with the in-betweens. With the "χώρα" (chóra), the intervals, the space beyond, the bonds. The new diffuse condition of boundlessness where an involuntary and complex Ekumenopolis has formed. Think of Lewis' Carrols empty chart depicting the ocean as a frame, as a space of possibilities. A boat could cross. Cultures could meet and merge. Zooming in, some plankton. No island at sight. Was this really the ocean?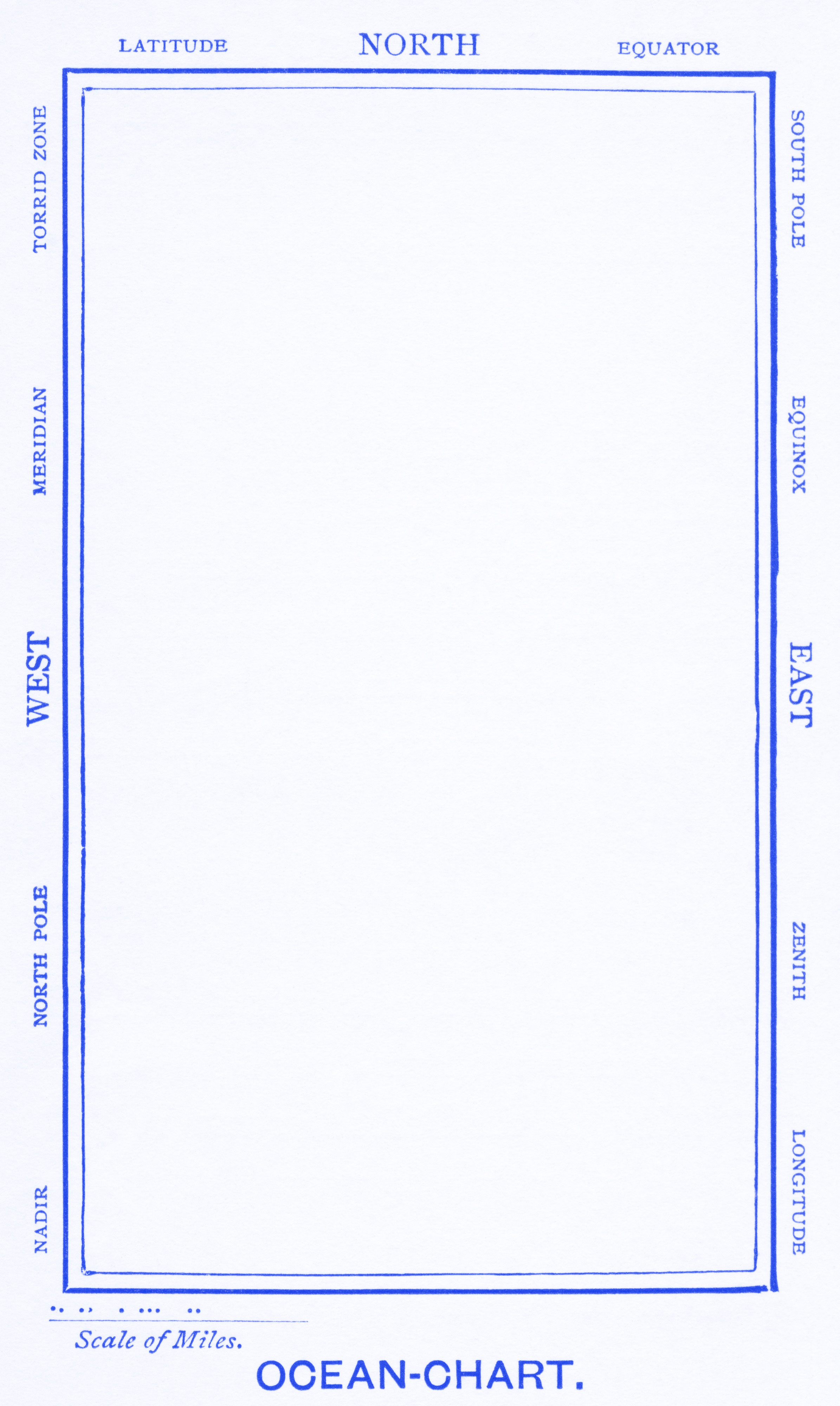 Workshop Leaders
MAIO is an architectural office based in Barcelona and New York that works on spatial systems which allow variation and change through time. MAIO's projects embrace the ever-changing complexity of everyday-life while providing a resilient, compromised and clear architectural response.
MAIO's members combine professional activities with academic, research and editorial ones. They currently teach at Columbia GSAPP (New York), the Architectural Association (London), the Escola d'Arquitectura de Barcelona ETSAB/ETSAV, and Elisava – Escola de Disseny i Enginyeria. MAIO has lectured at The Metropolitan Museum of Art, Barbican Center, GSAPP-Columbia University, RIBA, UC Berkeley, Yale School of Architecture and Piet Zwart Institute. MAIO's work has been exhibited at the MOMA of New York, the Guggenheim Bilbao, the Art Institute of Chicago and Storefront for Art and Architecture. Lately MAIO has participated at Venice Biennial 2016 and the Chicago Architecture Biennial (2015 & 2017).
Lectures by
Elia Zenghelis became a prominent teacher at the Architectural Association for introducing radical avant-gardism. From 1971 to 1975, he collaborated with various architects in London, Paris and New York such as Rem Koolhaas, O.M. Ungers and Peter Eisenman.
Aristides Antonas' work spans philosophy, art, literature and architecture. Antonas has been a visiting tutor in the Bartlett UCL, the Architectural Association, the ETH Zurich and the Art Academy of Vienna. His work has been featured in documenta 14, Venice Biennale, Sao Paulo Biennale, the New Museum in New York and had solo institutional presentations in Basel's Swiss Architecture Museum, in Austria's Vorarlberger Architektur Institut and in the French FRAC, Orleans.
Point Supreme was founded by Konstantinos Pantazis and Marianna Rentzou in 2008 after working in London, Rotterdam, Brussels, and Tokyo. Their work includes self-initiated projects for the improvement of Athens, a selection of which was exhibited at the Venice Biennale in 2012. They were included in Wallpaper* magazine's Architects Directory for 2015. Athens Projects, the first book dedicated to their work was published in Chicago in 2016 as part of the Treatise Series.
Area Architecture Research Athens was established in 2006 by architects S. Daouti, G. Mitroulias and M. Raftopoulos, combining academic and professional experience in Greece, France, the Netherlands and the United States. AREA is a collaborative working environment where theoretical interests are developed through the unique considerations of each project. AREA's work has been nominated for the European Mies van der Rohe Award.
Ilias Papageorgiou is a Greek architect and principal of PILA. Prior to founding PILA, Ilias was a partner at SO-IL in New York. His work has been exhibited at the Venice Biennale, the Museum of Modern Art and the Cooper-Hewitt Design Museum in New York. Ilias is currently an Adjunct Assistant Professor at Columbia University's Graduate School of Architecture and Planning.
Fabiano Micocci has taught at the University of Florence, the Lebanese American University and the Portsmouth University. He has edited 'Lebanon: Refugees and Urbanization' (Camera Cronica, 2017) and has published 'Athens by collage: The representation of the metropolis between realism, intervention and autonomy' (Anteferma, 2021). He is co-founder of NEAR architecture, based in Athens and Rome.
Lydia Xynogala is a doctoral fellow at the gta Institute ETH Zurich. Her work was exhibited at the Museum of Modern Art, the Van Alen Institute, gta exhibitions ETH Zurich, and the AIA New York Center for Architecture. Her writings were published by Princeton University in 2013. Lydia has been teaching studios and seminars at Columbia University GSAPP, The Cooper Union, and City College of New York.
Director
Thanassis Manis is an editor at DOMa and an assistant professor at the School of Architecture — University of Patras. His practice is based in Athens.
Consultant
Georgios Panetsos is an editor of DOMa and a professor at the School of Architecture — University of Patras where he has served as Chair during 2007-11 and 2015 -2019. His work has been exhibited at the Venice Biennale, the Dutch Institute of Architecture and the German Museum of Architecture.
Language
The tuition language will be English.
Accreditation
Upon completion, all participants will receive a certificate of attendance signed by the Editors of DOMa.
Equipment
DSS participants should bring their own lap-top computers. WLAN is freely available. Please ensure that all your own equipment is covered by your insurance.
Event Space
Romantso is situated in the historical center of Athens and functions both as an incubator for start-up companies within the creative industry and as a cultural center, hosting music performances, art exhibitions, theatre, seminars, workshops, presentations and lectures.
Applications
DSS is aimed at current and prospective architectural students from all over the world.
Apply now for DOMa Summer School by completing the online form, which requires some personal information and the upload of a portfolio (20 pages A4). Once you complete the form, you will be notified via email within a week regarding the outcome of your application. Should your application be successful, you will be able to secure your place in DSS with a deposit, according to the details you will receive in the same email.
The application process ended on Friday, June 24.
COVID-19
All applicants are encouraged to read all relevant sections on 'Entering Greece' via the gov.gr website to include requirements for entering Greece and checks to complete before leaving Greece.
Insurance
All applicants are responsible for securing their own travel and health insurance, and should ensure that their policy provides coverage for personal belongings such as: laptop, equipment, tools, passport, etc. DOMa takes no responsibility for lost or stolen property.